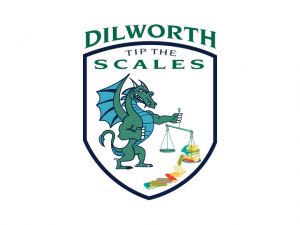 THANK YOU!!
In a year unlike any other, the Dilworth community came together yet again to support our school and all of our Dragons.  We are thrilled to share that our 2021 Tip The Scales campaign raised nearly $95,000!  Perhaps even more meaningful than this figure, however, is the breadth of the support, with more than 170 contributions received. Again, thank you!
As Principal Crawford noted when we kicked off Tip the Scales, amid all of the challenges and changes of the past year, we've also been reminded of all that we have to be grateful for – including Dilworth Elementary. These funds will enable our school to continue to go the extra mile and do those special, additional things that help Dilworth provide the best possible education for all of our students. Thank you to everyone who supported our school by contributing to Tip The Scales! The full list of our generous supporters is available here.
Many thanks and best wishes to all of our Dragon families!
WHAT IS TIP THE SCALES?
It's the annual capital campaign which helps fund our school beyond what CMS provides.  We don't sell wrapping paper or ask for donations of classroom supplies.  Many of the essential items we tend to take for granted are only possible because of funding from parents, teachers and community sponsors like you.  Please click HERE to read our Tip the Scales FAQs.
For a list of some of the key purchases made during the 2020-2021 school year with funds from the 2020 Tip the Scales Campaign, please click HERE.
2021 TIP THE SCALES WISH LIST
To view our 2021 Tip the Scales Campaign Wish List, please click HERE.
DONATE TODAY to the 2021 TIP THE SCALES CAMPAIGN!
Every dollar matters and every gift is meaningful.  We accept contributions online or by mail:
Check mailed directly to the school (405 East Park Avenue, Charlotte, NC 28203).  Checks should be made payable to Dilworth Elementary School PTA.
Paypal using the Online Donation Form (no Paypal account required)
Also be sure to ask about a company match!  Many companies will match 100% of donations.  For more information, see our FAQ section above.
CORPORATE SPONSORS
This is a great way for your business to make a tax-deductible donation and support your neighborhood school.  Levels range from $500 to $5,000.  For more information on our Corporate Sponsorship opportunities and incentives, please click HERE.
Questions? Please contact christinahayeschandler@gmail.com or kindldetar@gmail.com